In-Person Service Guidelines
There are some changes that we'll need to adapt as we navigate the COVID-19 pandemic. Please check our website regularly for announcements.
In order to be in compliance with the Social Distance Regulations, mandated by the state of New York, we will have limited seating for our in-person service on Sundays.
Click here to take a health screening and reserve a seat for the in-person service. This is a necessary step for us to take on a weekly basis to ensure the health and wellness of our members and community. Please note the following guidelines below.
IN-PERSON SERVICE GUIDELINES
If you are sick please stay home. You can worship with us online
A mask must be worn at all times
Everyone's temperature will be screened at the door upon entry into the building
Social distancing is required. Seating will be spaced to 6ft apart
Our Children's Church ministry will not be open during service
We ask that families with elderly and kids worship with us online
Please arrive at 10:30 AM to accommodate a timely check-in for our 11 AM service
Our online and teleconference service will continue on Zoom. We encourage those who are unable to attend in person to tune in online.
Thank you for your understanding. God bless and be safe!
Teleconference Service Information
Please join our Teleconference Services on Sundays at 11 AM and Wednesdays at 8 PM via Zoom. Click on the link, install the Zoom app and join the meeting. It is a video conference, but you can turn off your camera if you choose to.
Join Zoom Meeting
https://us04web.zoom.us/j/845164094?pwd=NGxaMi93VmRaNzJJT0xKU1oxZFR0UT09
OR 
Dial 1-646-558-8656, then follow the prompts to enter the meeting ID and password below.
Meeting ID: 845 164 094
Password: 159632
OR
If you're on a smart phone use the one tap mobile number below.
1-646-558-8656,,845164094#,,#,159632#
Live stream of the message is on facebook.
Online
You can give your tithe, offering, or building fund donation online. Complete your donation via PayPal by clicking the Donate button below. Thank you.
By Check
Please make check payable to
Church Avenue Church of God, Inc.
PO Box 30361
Brooklyn NY 11203
A Message from Pastor Joseph
Dear brothers and sisters.
We care about the health and safety of our members, staff and community. With the ongoing situation regarding the Coronavirus, it is prudent that we avoid social gatherings, including meeting in our building to worship together.
We are now meeting online to worship until further recommendations from our leading health and government authorities. The church is here to help and pray for your needs. Please use our online Prayer Request form to let us know of your needs.
We have also created a way to make our continuous financial contributions to the ministry more convenient. Please see the Ways to Give section above on how you can give your contribution online. Proverbs 3:9 said that we must honor the Lord with our substance and the first fruit of our increase so that our barns will be filled with plenty and our vats will overflow with new wine. Thanks for your faithful giving today which is tax deductible. Luke 6:38.
Love and blessings.
Pastor Joseph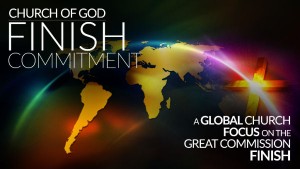 We care about you and want to pray for you. What is your greatest need? Tell us about your prayer request here.
"For God sent not his Son into the world to condemn the world; but that the world through him might be saved." – John 3:17 (KJV)
Sermons are recorded on Facebook and are available on CD upon request. Please ensure to request a copy from the media station in church or click here. This is a great way to ponder on the spoken word of God throughout the week or at your convenience.
Baby Dedications will be the last Sunday every month. Please contact Pastor Joseph at pej@churchavecog.org for more information.
Church Avenue Church of God is currently expanding by God's grace. We are building by faith. Check the progress.
YouVersion – Online/Electronic Bible
Looking for a great online bible, check out YouVersion. Try their iPhone and Android smartphone bible app. Creating a YouVersion account gives you access to more features like bookmarks and notes. They'll show up on any device where you're signed in. An account also makes it easier to share the Bible with your friends, so take a minute or two and sign up! Visit website