This Church Avenue Church of God has had a heart for the community since its inception in 1985. Among the many free services brought to our community over the years are health fairs, financial workshops, summer schools and other educational programs. We have also given out thousands of free meals. In the year 2011, we served over one thousand people in our community with healthy and delicious meals.
However, over the past six years the needs of our community has become much greater to the extent that we had to expand our facility in order to accommodate the additional needs. To this end, we are presently constructing a new multipurpose facility with the express intention of adding services to our community such as senior citizen center, day care, after school, youth mentorship, individual, marital and family counseling, soup kitchen, GED and computer classes. At present, our finances to complete the building project have been severely depleted and as such we are humbly soliciting your financial support. The cost to complete and furnish this multipurpose facility is approximately two million dollars ($2,000,000).
Your contribution will be greatly appreciated and is tax deductible since we are a non- profit organization. Checks can be made payable to Church Avenue Church of God. We have also made it convenient for you to securely give Online. Should you require additional information please free to contact Eric Joseph, telephone numbers 347-415-6041 or 718-469-7400.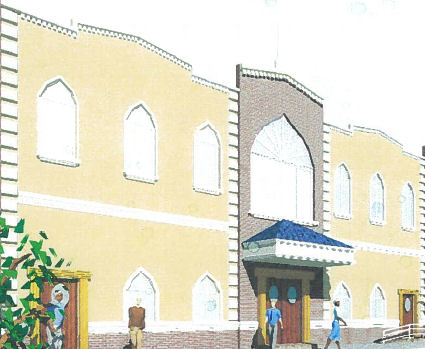 We can assure you that this new multipurpose facility would bring life transforming services to a community in need of love, compassion and care. Your generous gift will be greatly appreciated and will be used solely for the purpose solicited. Thanks for considering this contribution as we build together a healthy, productive and better community.
May the Lord continue to bless you!
In Service To Humanity,
Pastor Eric Joseph
Church Avenue Church of God