21 Day Devotional, Fasting and Prayer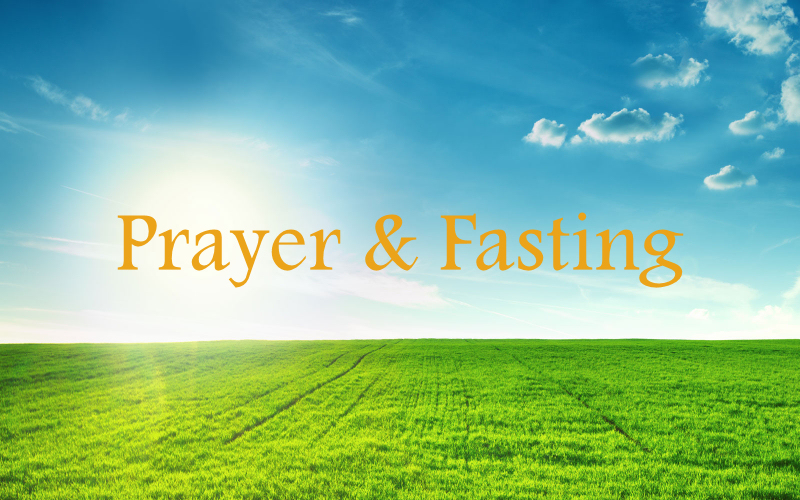 By starting each year with a corporate fast, many Christians and Churches have found that God meets with us in very unique and special ways. His presence grows greater and greater with each day of the fast. Without fail, He always shows up!
Corporately fasting in January is much the same precept as praying in the morning to establish the will of God for the entire day. I believe along with many Pastors that, if we will pray and seek God and give Him our best at the first of the year, He will bless our ENTIRE year! "But seek ye first the kingdom of God and His righteousness, and all these things shall be added to you" (Matthew 6:33).
Fasting is a principle that God intended for everyone to be able to enjoy. It's not a punishment; it's a privilege! By making fasting a way of life, you can get closer to God and grow in your spiritual walk like never before. Fasting is one of the most powerful weapons God has given us for our daily lives.
When you fast and pray, you will see amazing results from God. It's all about putting Him first, and letting our Shepherd lead the way all year long. Without a doubt, fasting sets you on a great course every year. Psalms 37:23 says, "The steps of a man are established by the LORD, and He delights in his way."
There may be some who will not be able to join us in our fast, but I would like you to pray about reading through the 21 day devotional and prayer guide listed below. So if you can't fast, you can join with equal impact by praying for God's grace and strength for those who do! Please take this time and pray for Church Avenue Church of God. Pray for God to move with divine direction and that in 2019 His blessings will overtake us both corporately and individually.
James 4:8 says, "Draw near to God, and He will draw near to you." He has amazing things in store for us, and I am encouraged and excited about launching into 2019.
As you read the bible daily, identify the miracles and the 7 "I AM" of JESUS and how the Word of God is making a positive impact in your daily life:
Let's journey together:
January 1: John 1
January 2: John 2
January 3: John 3
January 4: John 4
January 5: John 5
January 6: John 6
January 7: John 7
January 8: John 8
January 9: John 9
January 10: John 10
January 11: John 11
January 12: John 12
January 13: John 13
January 14: John 14
January 15: John 15
January 16: John 16
January 17: John 17
January 18: John 18
January 19: John 19
January 20: John 20
January 21: John 21